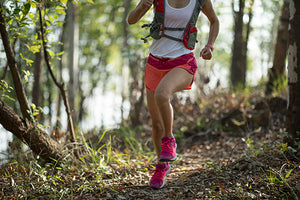 MENS SANA IN CORPORE SANO - A healthy mind in a healthy body
RacedayFuel's mission is to ensure that you consume the very best and most appropriate food or beverage for the task at hand
About Us
Featured Brand - Backpacker's Pantry
Nutrition is paramount here. You need protein, carbs, and fat yet all in a healthy balance. You need salt when exercising & exerting but not too much. You need good, clean ingredients. Don't settle for cheap alternatives. This is the mission of Backpacker's Pantry.
Learn More
Love the products these guys carry and love that they are Canadian! Great prices too, easy to get the nutrition I need without leaving the house.
Jordan - Calgary, AB
Great product from a great site. Super happy with the order process, quick shipping and product selection.
Evelina - Toronto
Could not speak more highly of Greg and RacedayFuel for providing me with an incredible experience. Everything from great prices, to prompt/warm customer service, and quick dispatch times - if you were ever in need of nutrition/hydration products, look no further.
Vincent - Toronto, ON
I recently made 2 orders close together and then realized I should try to save on shipping. I contacted them and within the same day responded, cancelled my orders allowing me to resubmit together. That qualifies me for free shipping! They included a nice written letter and some samples of other products they carry! Wonderful service and I will be using them again!
Lyndsay - Calgary, AB
Great product selection and top notch customer service!!
Jeff - Nova Scotia
They carry top notch clean products and had super fast delivery within Canada. Really friendly service too. I'll definitely be ordering from RacedayFuel again!
Kelsey