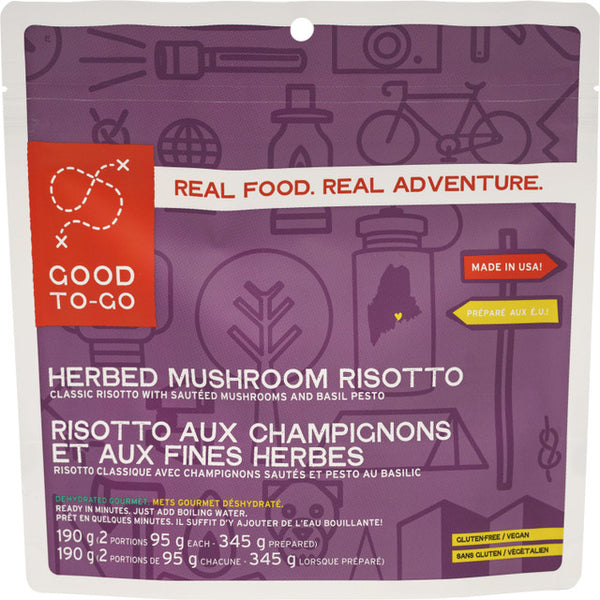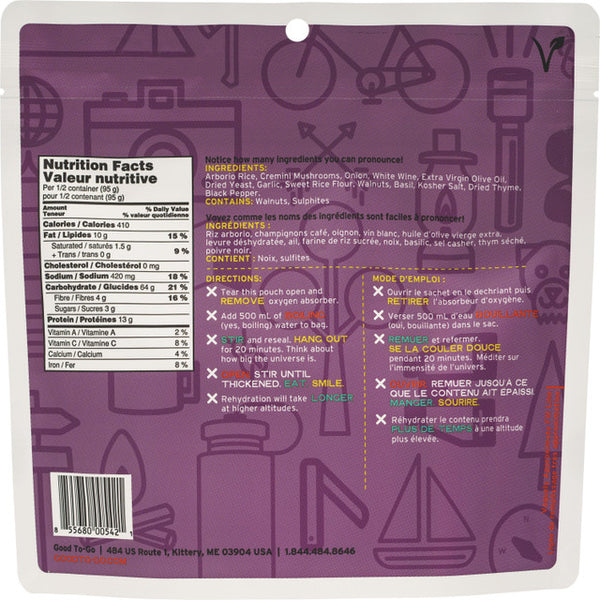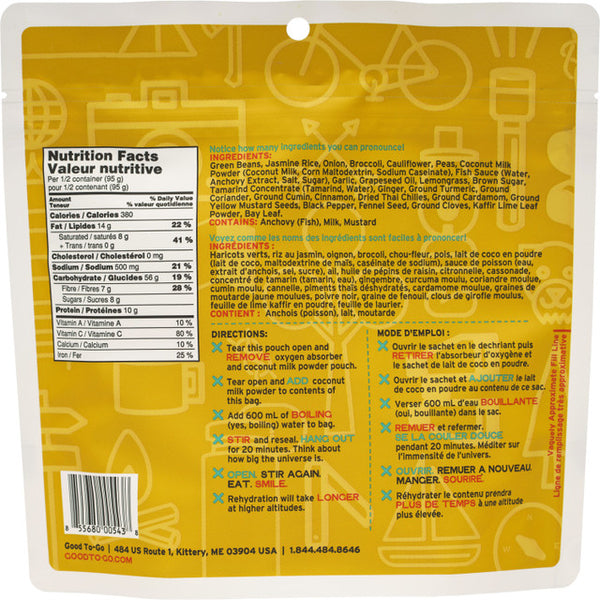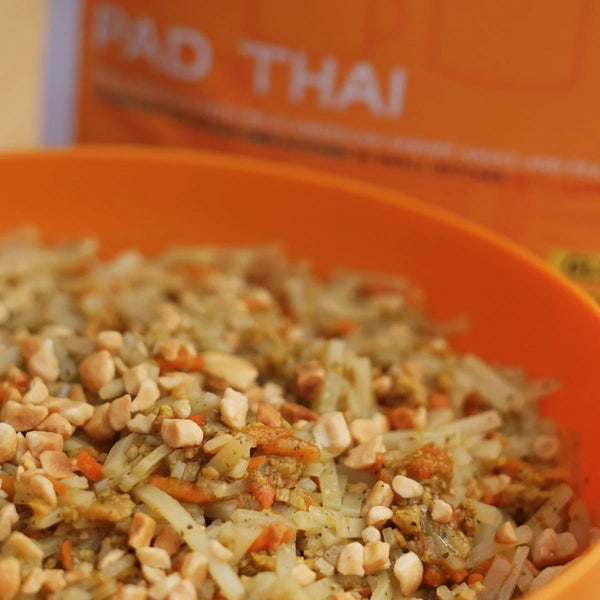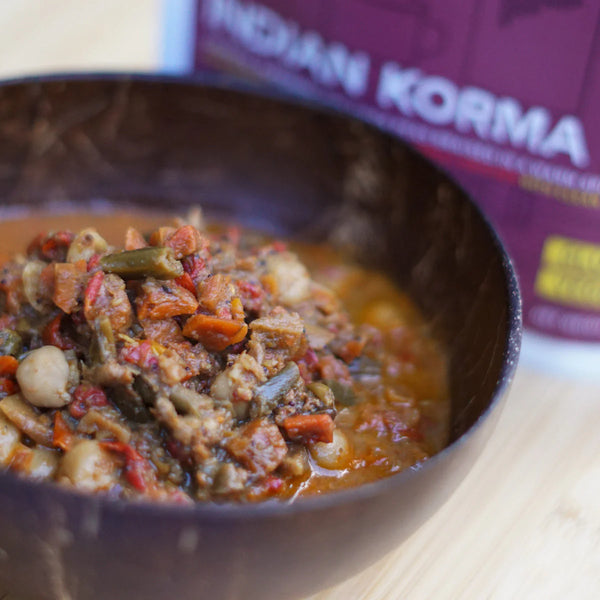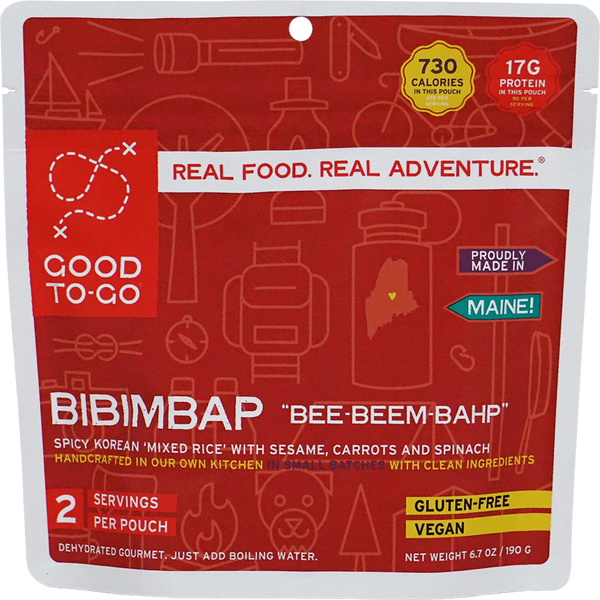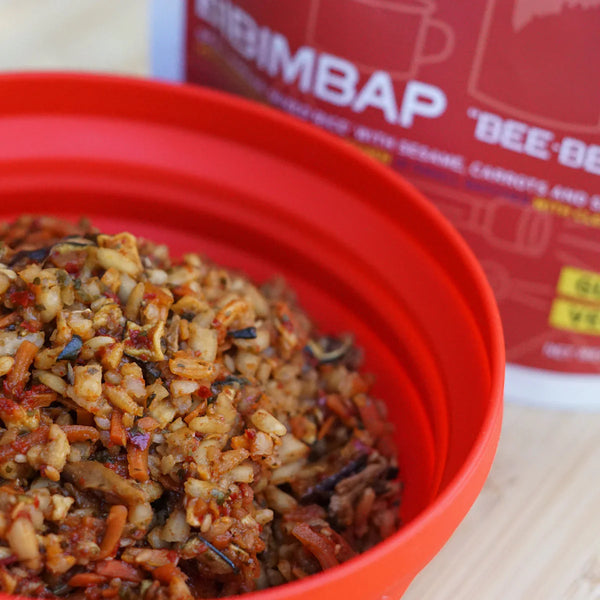 Founded in 2014, Good To-Go were the first backpacking food brand to offer truly healthy options to the broader outdoor market. Their purpose was clear: to change how people eat on-the-go. 
Chef Jennifer Scism's creations are thoughtfully crafted to provide a meal that not only tastes great but is truly good for you. Whether you've hiked all day for that summit view, rose with an alpine start to earn those backcountry turns, or are simply looking for an easy-to-make option at home, all you need is boiling water and in minutes you'll have a delicious meal. 
Good To-Go strives to offer meals to suit all diets, which is why all of their products are gluten-free, low in sodium, and made with no preservatives. They also offer many vegan and vegetarian options.  
Mushroom Risotto: Arborio Rice, Cremini Mushrooms, Onions, White Wine, Extra Virgin Olive Oil, Nutritional Yeast, Garlic, Sweet Rice Flour, Walnuts, Basil, Kosher Salt, Thyme, Black Pepper CONTAINS: Walnuts, Sulfites
Thai Curry: Green Beans, Jasmine Rice, Onion, Broccoli, Cauliflower, Peas, Coconut Milk Powder (Freshly Pressed Coconut Milk, Maltodextrin (from corn), Sodium Caseinate), Fish Sauce (Water, Anchovy Extract, Salt, Sugar), Garlic, Grape Seed Oil, Lemongrass, Dark Brown Sugar, Tamarind Concentrate (Tamarind, Water), Ginger, Turmeric Powder, Coriander, Cumin, Cinnamon, Dried Thai Chilies, Cardamom, Yellow Mustard Seeds, Black Peppercorns, Fennel Seeds, Cloves, Kaffir Lime Leaf Powder, Bay Leaf  CONTAINS: Fish, Coconut, Milk
Pad Thai: Rice Noodles (Rice Flour, Water), Carrots, Whole Pasteurized Eggs, Onion, Bean Sprouts, Brown Sugar, Textured Vegetable Protein (Defatted Soy Flour), Dry Roasted Peanuts, Grapeseed Oil, Fish Salt (Anchovy, Sea Salt), Rice Flour, Garlic, Tamarind Powder (Tamarind), Dried Ground Shrimp (Shrimp, Salt), Dried Scallions, Dried Cilantro, Lime Juice Powder (Maltodextrin, Lime Juice, Lime Oil), Turmeric, Dried Thai Chiles. CONTAINS: Peanuts, Eggs, Soybean, Anchovy, Shrimp, Sulfites
Indian Korma: Carrot, Parsnip, Green Bean, Dehydrated Chick Peas (Chick Pea), Onion, Sweet Peas, Canned Tomato Paste (Vine Ripened Tomatoes), Unsulfured & Unsweetened Shredded Coconut, Yogurt Powder Blend (Cultured Whey, Nonfat Milk Solids & Yogurt Cultures), Grapeseed Oil, Tomato Flakes (Tomato), Ginger, Walnuts, Garlic, Kosher Salt, Poppy Seed, Coriander, Fennel, Cumin, Cardamom, Cinnamon, Turmeric, Clove, Dried Chiles CONTAINS: Milk, Walnuts, Coconut
Korean Bibimbap: Carrots, Medium Grain White Rice, Onions, White Distilled Vinegar, Dried Zucchini, Gochugaru (Korean Red Chili Pepper), Brown Sugar, Dried Shiitake Mushrooms, Sesame Oil, Raw Sesame Seeds, Garlic, Red Miso Powder (Fermented Soybeans, Salt), Dried Spinach, Sea Salt, Dried Scallion CONTAINS: Soybeans