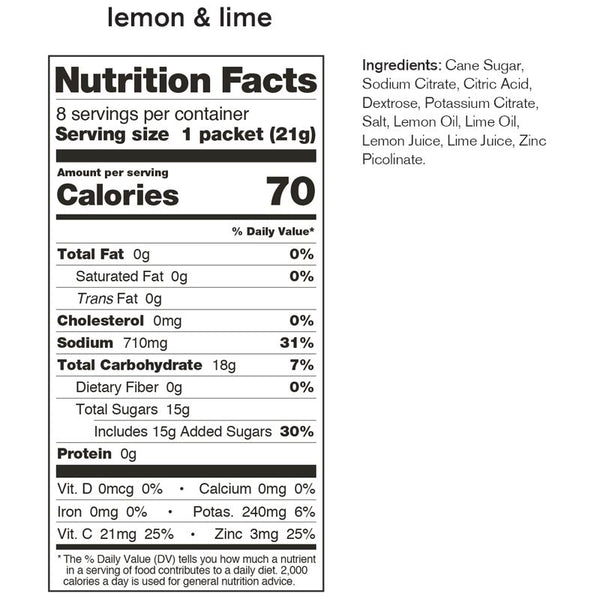 Skratch Labs - Wellness Hydration Drink Mix
made for when you're not feeling 100%
Wellness Hydration Drink Mix is not a sports drink but a powdered oral rehydration solution ideal for fluid and electrolyte replacement. It's specifically formulated for children and adults who are dehydrated due to illness. Our drink mixes are flavored with real fruit and contain nothing artificial. The result is a light and clean taste that keeps you hydrated when you need it the most.
Oral Rehydration Solutions such as Wellness Hydration Drink Mix are proven to reduce the risk of cholera, an infectious and often fatal bacterial disease of the small intestine, typically contracted from infected water supplies and causing severe vomiting and diarrhea. Our goal is to help people eliminate this sickness and get them back on the road to being active. 
This drink mix is verified non-GMO, gluten free, dairy free, vegan and Kosher.
Lemon & Lime: cane sugar, sodium citrate, citric acid, dextrose, potassium citrate, salt, lemon oil, lime oil, lemon juice, lime juice, zinc picolinate.